This is something that I have given considerable thought since very long ago. I have always striven to make an impact, and with, to exert change. Because of this, it is vital to be able to focus on the important work that can actually make that change happen. The biggest enemy becomes the busy work, the myriad of things every day that pull on your attention.
It all comes down to understanding the difference between the important, vs. the urgent, and until recently, I did not know that it had a name, but here comes to the rescue the Eisenhower Matrix!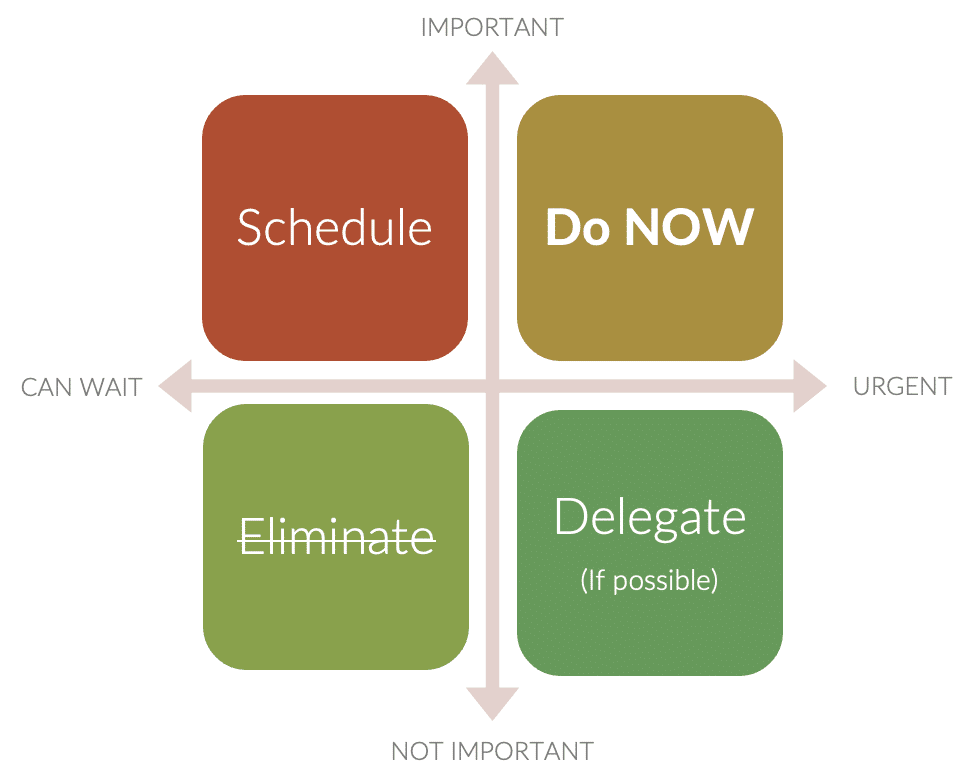 This two axis matrix provides a framework to handle everything that life throws at you. It is fairly simple, but anything urgent & important must be done immediately, things that are important but can wait, should be scheduled, making sure that you commit doing them, the urgent but not important stuff must be delegated if possible, and finally, if it is neither urgent nor important you should just ignore them.
The principle on why we go and tend to avoid the important stuff and keep engaged with menial stuff that gives as comfort is rooted in some cognitive biases that are very well explained in this article.
This framework is something to live by. It doesn't solve though what is what you consider important, for that, you have to listen, to your heart.