Actions speak louder than words.
It doesn't matter what our story is, if we don't support it with the way we provide our products or services to our customers. The story will not change the actions, and especially not change what the customer perceives as the outcome.
A few days ago I went to pickup my lunch. I did request two sides, and no utensils.
When the order was ready, I grabbed it, gave it a quick look and dashed out the door.
Once I got home, and opened the bag, I noticed that one of the sides was missing, and there were utensils in the bag.
Yet, the receipt looked like this: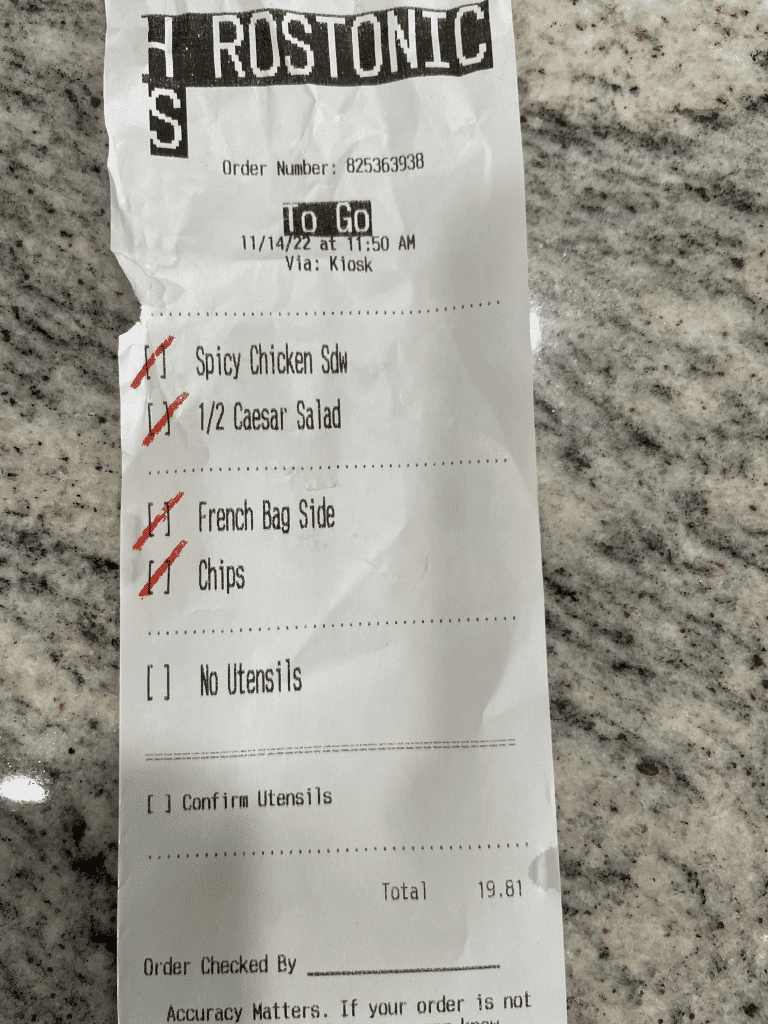 So what really got me upset wasn't that one of my sides was missing. After all, my waistline doesn't really need the chips. It wasn't either that the utensils were there, when I didn't need them. Unnecessary consumption of plastics drives me crazy, but that wasn't the reason.
What really got to me was the fact that the checklist had the correct items checked. The customer is right, especially if someone is lying to the customer!
The person who used that red pen should have known, that the checklist on the receipt, didn't change the contents of the bag.