Business Strategy Development
Are you frustrated because you are not making progress? Not sure where to focus first?
With a step-by-step system, we'll together uncover your true motivations and strengths, and will get you on the path of success, creating momentum that reinforces the strategy we'll trace. I will facilitate the process with your stakeholders, assist you in goal-setting, and keep track of the implementation through your QBRs.
Learn about SPICE
Get our free booklet about SPICE, the strategy development method that we use for guidance: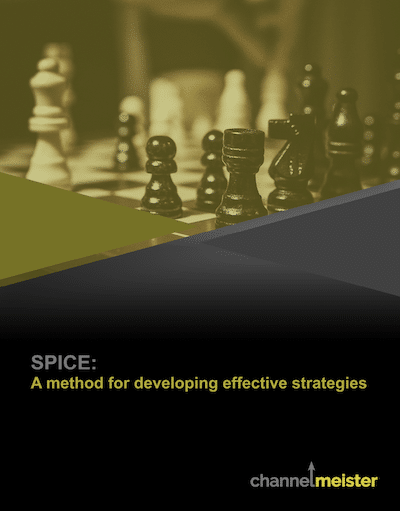 Why hire me for developing your strategy?
When you select an advisor, choose someone who has the experience to help you through the challenges you are facing. Over my career, I have worked for, and with, dozens of both fortune 500 corporations, leaders in their category, as well as for fast-moving start-ups in Silicon Valley; creating tens of millions in value and always leaving them better than I found them.
I am also well acquainted with the processes and systems that world-class organizations use to improve strategy execution. I will also help you to implement those. 
As for my formal education, let's say I heard what the experts have to say. I started out as an engineer, with in-depth and abstract knowledge acquired through a Master in Science degree, and I also hold an MBA from Nova Southeastern University and several executive programs from Cornell University, Northwestern University, the Copenhagen Business School, and the HEC Business School of Paris.
Call me today for a free consultation. I would love to learn if there is a way I can help you.