This story is not about Univega, but about THE Univega, my Univega, and about the life lessons that it taught me about dealing with rejection, seizing opportunities, perseverance and grit, confidence and trusting your own judgement, and even hope.
Years ago, I was on a 15 mile-long road loop, morning bicycle ride with a friend of mine, to get our heart rate up. Being my main sport Mountain Biking, I did not own a road bike at the time, and I remember feeling inadequate following him with my knobbies. If you haven't done it, Riding a Mountain Bike on a road loop, not only feels out of place, but it's considerable harder due to the added friction.
When we finished the loop, we stopped momentarily at my friend's house to say our goodbyes. That particular day, was trash day, and my friend's neighbor had put some junk out on the curb. And among that junk, I could see something that looked like parts of a road bike.
I took a second, hard look at the bunch of metal. "There must be something wrong with it if they threw it away" –I thought. The seat was ripped and the tires did not look good either, but I could not find anything beyond repair, so with a sliver of hope, we tucked it away safely in my friend's garage for me to pick it up.
A couple of days later, I was at the bike shop, had them fit new tires and inner tubes, true the wheels, adjust the brakes and shifter, and purchased some tape for the handlebar. It was like traveling back in time. A very-aqua-colored Univega road bike was just coming back to life. The bicycle was quality build though. Aluminum with chromoly stays and fork, Shimano components all around. It even came with the fad of the time: an oval "Biopace" Shimano chainring.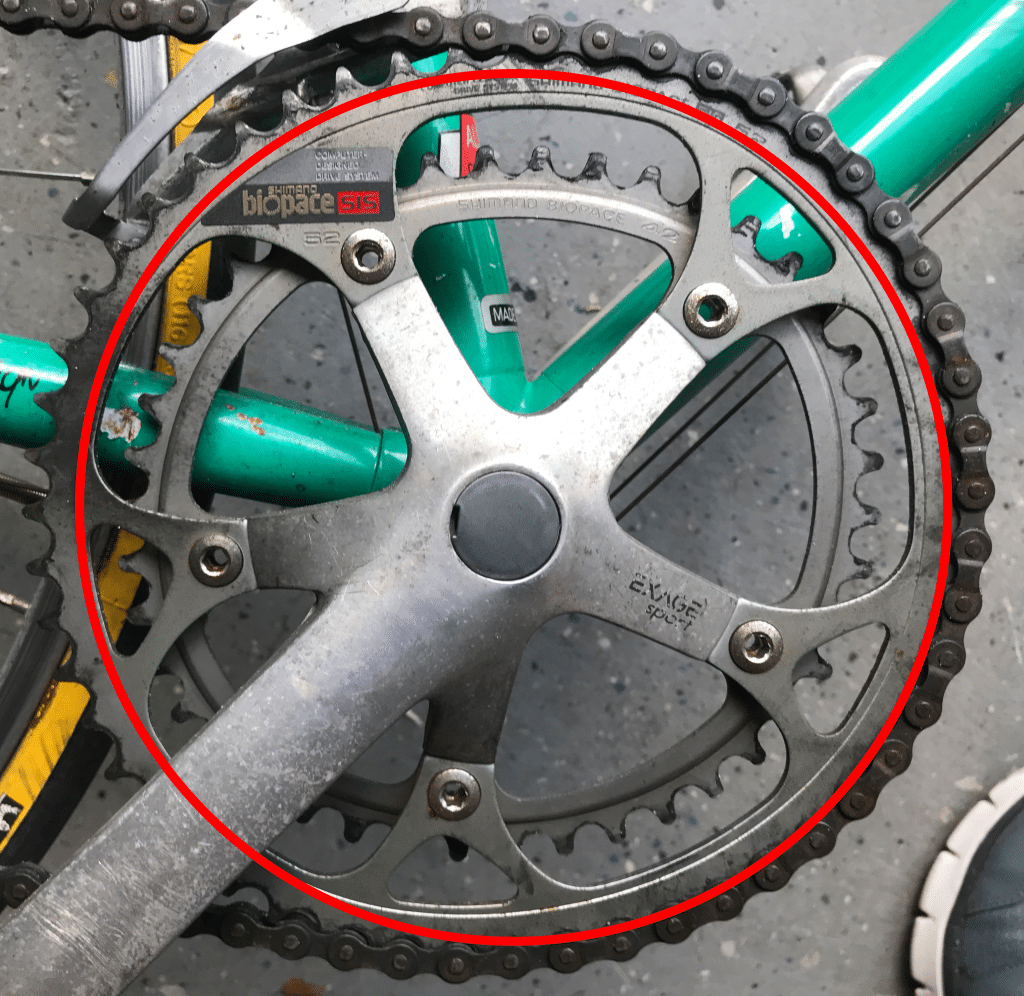 I spent probably under $100 to get it back into shape, but that included a pair of clip-in pedals that I could not live without. All-in-all, it is a very capable bicycle. South Florida, where I lived at the time, is mostly flat, and there is not a large advantage in shaving weight from bicycles, except for starting and stopping.
I have been riding that road bike ever since, and while I did not ride it all the way, that very same bike, made it in a moving truck from Florida, to South Carolina, and then, cross-country, all the way to California and back. I rode that bike on the shore of Charleston and in the mountains of California, it even did the commute a few times on CalTrain in San José.
Besides the underlying story of our consumption society, I realized that this bicycle is a metaphor for our own journey through life and the setbacks we may experience. In the following weeks, I will be writing about what life lessons this aqua Univega taught me.
I would really love if you come along the ride.
NEXT: Aqua Road Bike Life Lesson #1: You start things by starting them